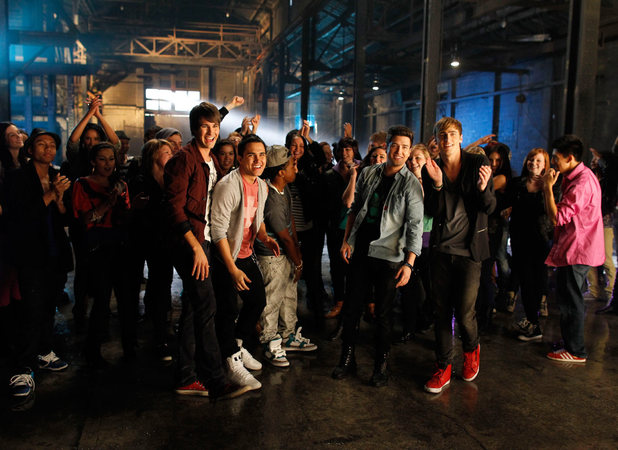 Since their double-pronged television and chart assault on today's youth, Big Time Rush have acquired a sizeable following of lusty fans. Because it's Valentine's Day, we asked members James Maslow and Carlos Pena to talk us through their favorite love songs. The results, we hasten to add, were surprisingly impressive.
K-Ci & JoJo: 'All My Life'
"It's an absolute classic!" James told us. "You should go online and find their live performance of this where JoJo passes whilst hitting the high note. He puts so much emotion into it – it might ruin the song for some – but it's very emotional for me." We found the clip and while it didn't quite taint the song for us completely, it did make us laugh.
Marvin Gaye: 'Let's Get It On'
"You can't beat a bit of Marvin Gaye," Carlos said. "It has to be one of the greatest love jams of all time, right?" Right.
The Beatles: 'I Want To Hold Your Hand'
"It's a little more upbeat, which is rare for a proper love song," James pondered. "If you say the lyrics aloud today it would sound cheesy, but the way they did it was not cheesy at all. We perform the cover once in a while because we love it so much." We'd hazard a guess that their take on the song is a bit of a cheese-fest.
John Legend: 'Slow Dance'
Carlos insisted: "This is just an incredible song. That guy is incredible, period." Can't say fairer than that, can you?
What's more, the group have also shared their three essential dating tips with us.
1. James insists: "Don't use your phone". What, ever?
2. Kendall says: "Look your significant other in the eyes, make that connection." He sounds like pro.
3. Logan suggests: "Just date people you like, then you're guaranteed to have fun." But what if you're looking for something more serious?