Big Time Rush and One Direction: Buddies or Rivals?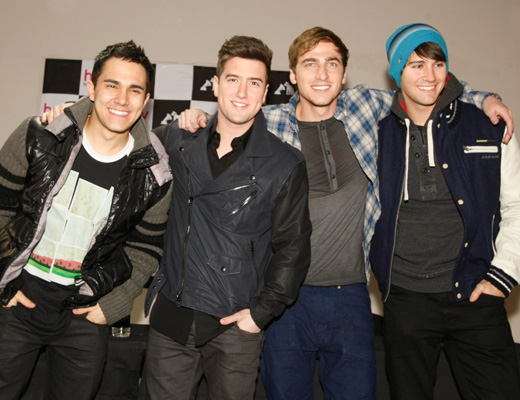 The boys of Big Time Rush and the guys of One Direction have been spending a lot of quality time together. They are performing on the same tour, after all. But what have they discovered while living in close quarters on the 'Better With U' tour bus? Find out when
Kendall Schmidt
,
Logan Henderson
,
Carlos Pena
, and
James Maslow
spill it all.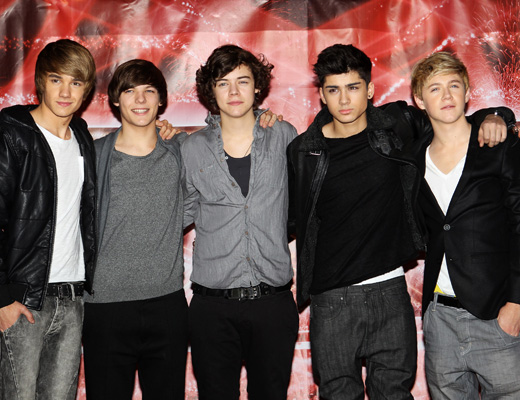 In an interview with My Bliss, the BTR boys were asked to dish on the hip new Brit band. And it turns out, they're not rivals at all! They're actually pretty good friends. "It kinda happened out of nowhere, really," Logan said. "We met them, and really liked them, really had a cool vibe."
And Kendall added, "They have similar personalities that we do. Like, in the sense of joking with each other. 'Cause when you're traveling all over and you're tired and stuff, you have to keep your mood up by joking around and stuff. And they definitely have similar senses of humor."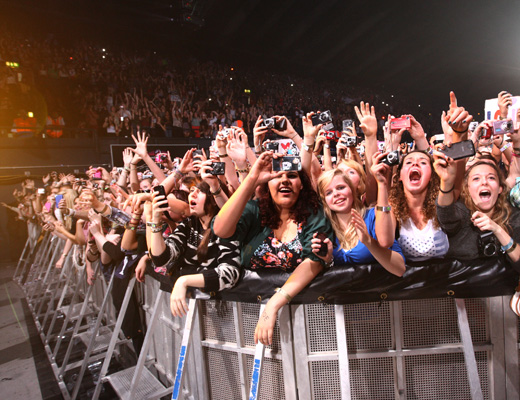 Okay, so there's not a boy band battle in our future. But they do have to compete for attention from the ladies. James said, "When they come to the stage they have an unfair advantage because they've got the British accents."
While we can't argue, accents are definitely adorable, we still vote this one a tie!