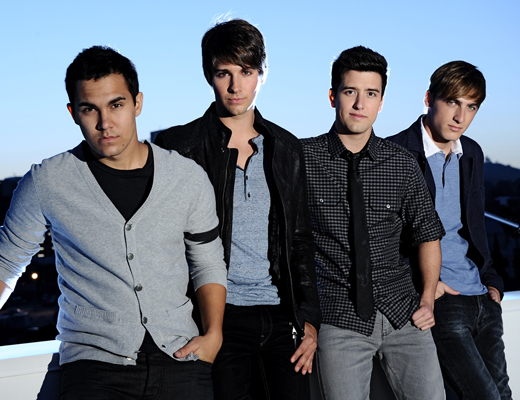 Today is Memorial Day. And that means it's time to talk summer! The 'Better With U' tour was a huge success, and left the Rushers wanting even more of the boys. So this summer, Big Time Rush is delivering up an even hotter and bigger tour, starting July 5th in Columbus, Ohio! Don't live in the area? Don't fret, because as
Kendall Schmidt
says, "We're doing like, 60-something dates, and they keep going up. We keep adding more shows."
The guys are even taking the tour outside of the border!
James Maslow
said, "We're going to play the States and Canada July, August, September, and then it looks like we're going to South America, Mexico, and potentially Europe. That's not official yet, but we're hoping."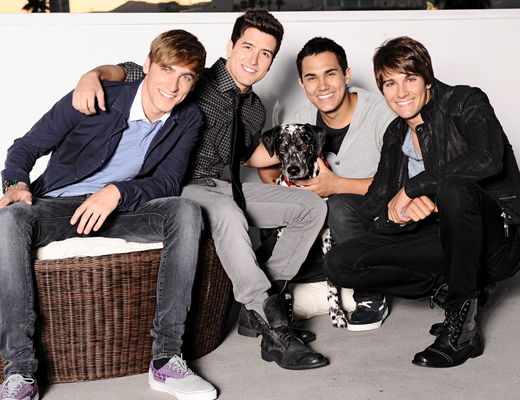 The boys are pumped to play so many shows in so many new places. But that's not all. Remember the awesome stage and screens from the 'Better With U' tour? They're gonna get BIGGER and BETTER! According to Kendall, "It's gonna be great, these shows are really big, they're like nine to fourteen thousand foot venues. That gives us a lot of stage space, so we're gonna fill it up. We're gonna make our stage we had last tour even bigger, we're gonna add more screens, hopefully we can fly a little bit, maybe we'll do some acrobatic kind of stuff."
Wondering who's going to fill
One Direction
's shoes as the opening act? They're some big shoes to fill, but the boys are way excited for Rachel Crow and Cody Simpson to get the crowd's energy up before taking the stage! This tour is going to be EPIC, and all there's left to do is wait...Easier said than done!!