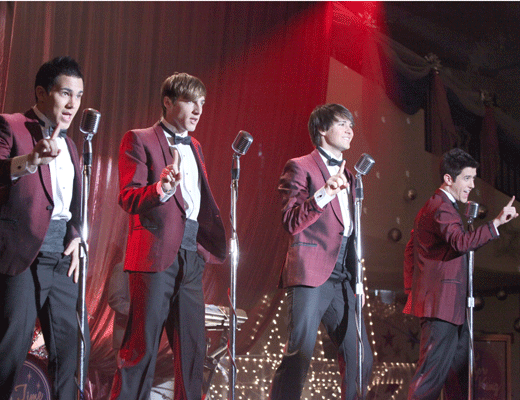 Last year, Kendall Schmidt, Logan Henderson, Carlos Pena, and James Maslow suited up in matching tuxedos, grabbed the Jennifers and jetted off to their first Big Time Prom. And it was a night we'll never forget! But with this year's big night just around the corner, we've been wondering, what was their real high school prom experience like? Well, luckily the guys dished to Celebuzz on their most magical memories from prom night. And we've got all the juicy deets right here.
"I went to prom all four years actually. I was lucky," James said. "As a freshman and sophomore I had friends that took me. And one of them lived in Catalina Island...And it was the coolest thing ever, 'cause you had to take a ferry over there to walk a red carpet, they put a red carpet across the entire island."
"My prom memory was when everyone else was going to prom, I wasn't," spilled Kendall. "There was a whole bunch of kids and they all went to a prom. I just decided not to go 'cause I wasn't really interested."
And Carlos quickly added, "So, if you guys want to take Kendall to prom, please call him!"
Alright guys, you don't have to tell us twice! With Kendall Schmidt as our date, we're pretty sure we can top last year's festivities.