Big Time Rush has played some pretty amazing gigs. Not only did they spend the entire summer touring the country, but they had a
huge
performance in Mexico with Justin Bieber (yes, we said Justin Bieber) and they've officially played at the White House twice! Now we know why 'Big Time' is a part of their name. But what was it like belting out their tunes on such a high profile stage?
Kendall Schmidt
has the deets.
If you remember, the guys of BTR headed to Washington D.C last month to perform for the entire Obama family (which they did once before on the White House lawn during last year's Worldwide Day of Play!). And Kendall spilled to
Fanlala
on the experience. "It was a really chillaxed acoustic performance," he said. "About halfway through the set we asked if anyone wanted to come sit at the front of stage and sing along with us. The White House has been good to us."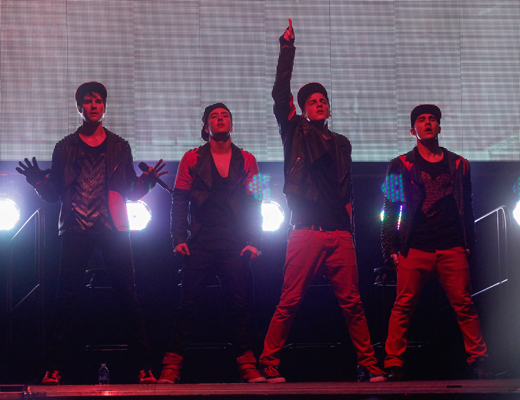 Of course the boys of BTR are welcomed with open arms at the White House! They're seasoned vets. "This is the second time I've met the first family at the White House," Kendall said. "However, Michelle and the girls did sit next to us at the KCAs this year, which was a lot of fun by the way."
Kendall and the guys a part of the Presidential posse? We like the sound of that! And judging by his thoughts on the First fam, Kendall's pretty okay with the idea, too. "They really are great people," he said. "Present, intelligent, and charismatic."
source:
nick.com