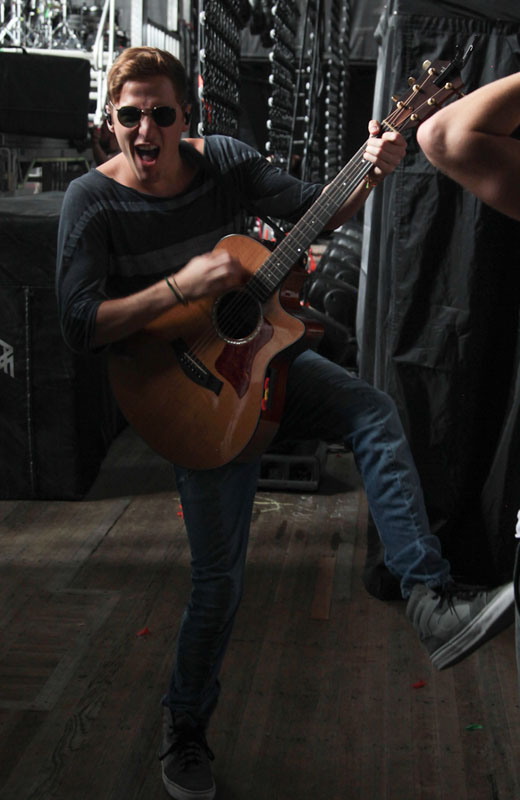 Practice makes perfect. And
Kendall Schmidt
has had plenty of time to get his musical skills perfectly polished. He's been jamming out almost every day of his life! And he's got some major chops in areas other than acting and singing. He's a pro at the guitar, too! We know, 'cause we always catch him strumming along with the rest of the Big Time Rush boys while performing their slow tunes on tour. But how did Kendall score such a sweet talent? Well, it all started when he was a young teen!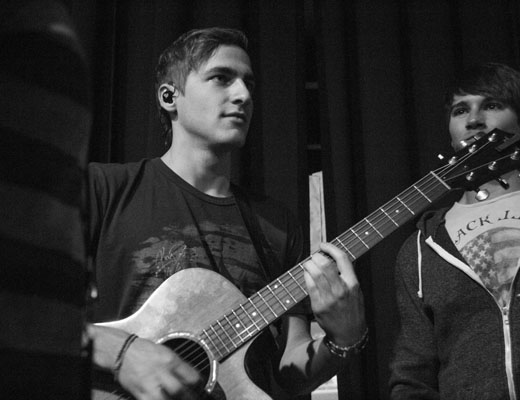 "There was a song I wanted to learn," Kendall told Cambio. "And my brother had a guitar and I picked it up when I was fifteen and I went online to [a guitar tabs website] and just, it made sense, like, 'pluck 5 here'...and I learned the first song...I did that, and then I just learned like 100 songs after it, of all my favorite stuff. And that's my advice to you guys, by the way. If you wanna learn how to play guitar or a play an instrument, learn your favorite songs first. Get great at them, and then those songs will inspire you to write your own music..."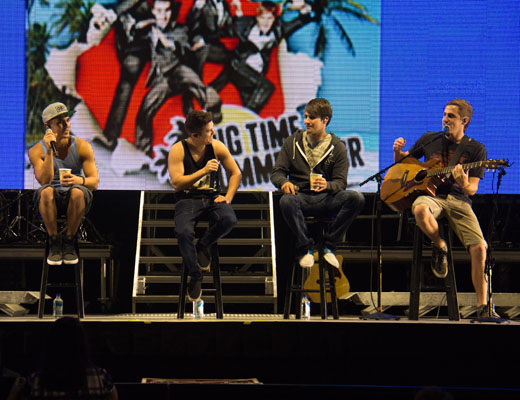 Take it from Kendall, jamming to your fave tunes just might lead to your name in shining lights! And if you're thinking about giving the musical life a try, just take some words of advice from BTR's greatest guitarist. "Learning that one song led to my whole life starting," Kendall said. "So, pick up an instrument. Play it. You never know what could happen. Dreams come true!"