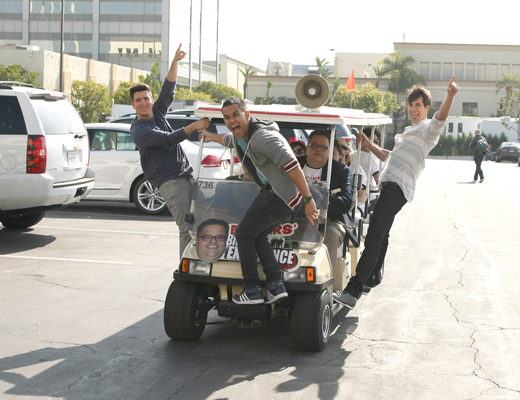 The newest episodes of
Big Time Rush
are bigger and better than ever before, and
Kendall Schmidt
and
Carlos Pena
are here to tell you why! In an interview with
Teen.com
, Kendall dished, "The humor's better, and we're always looking for awesome guest stars. Like we had Rachel Crow in one of the episodes." And boy, did that episode rock! Rachel played an over-obsessed BTR fan who was almost too cute to handle. But what new guest stars are on the way this season?! Carlos gave the deets.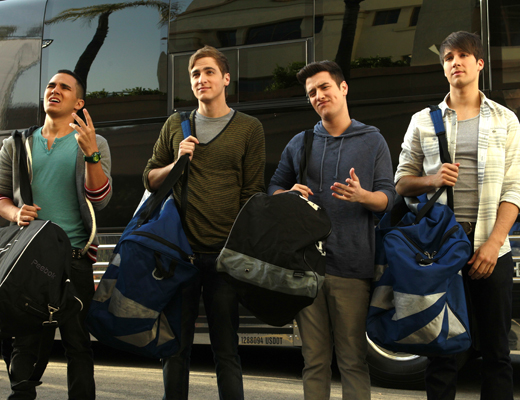 "It's gonna be nuts," Carlos said. "We filmed about four or five episodes and they're just huge. Our budget got bigger so we're doing more gags. I mean literally, I was on a horse for a whole episode, which was awesome. Well, it wasn't really a horse, it was a large pony named Spicy."
Only more Big Time horseplay is on the way, so don't forget to tune into the latest all new episode coming your way this Saturday at 8pm!
Source:
nick.com