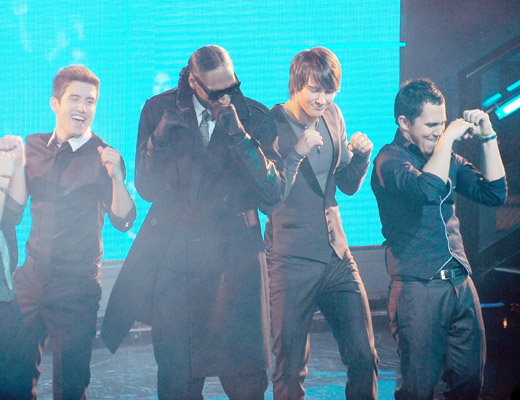 As far as collaborations go, the boys of Big Time Rush have had some pretty awesome talent on their tracks. Seriously, can it get much cooler than Snoop Dogg!? But in his interview with
Young Hollywood
,
James Maslow
admitted that there's one artist that would be his prime pick to make musical magic with (hint: it's
someone like you
). Plus, he dished on his fave stage styles and explained how tour life compares to making the show!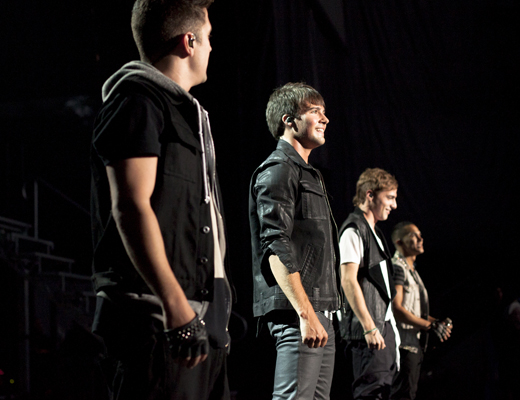 While talking about the different styles the boys wear on stage, James spilled, "My favorite outfit we used, everyone was just black and white. It was simple, we had all the lighting that kinda hits that, when you wear white on the stage you can create whatever you want."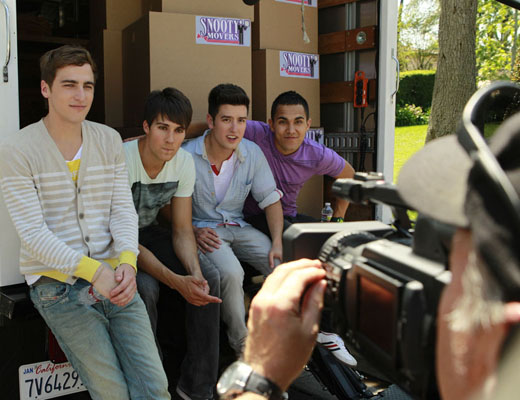 But we know that when the boys aren't stylin' up the stage, they're busy making TV magic on Big Time Rush. And James explained the difference between those two different worlds. "Filming the show...we start with a 14 hour day on Monday, and it gets longer all the way to Friday, it could be 20 hours," he said. "Which is cool...versus being on tour, you could wake up in a different city or a different country everyday. You get to meet fans, you get to perform and have that immediate gratification, it's unbelievable."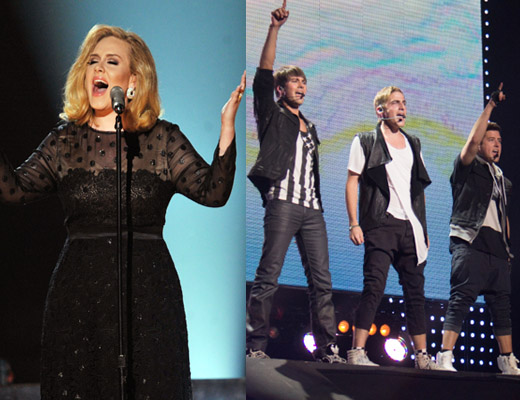 So, who does James want to hitch a ride on next year's bus? He revealed, "I don't know if Adele ever needs to collaborate with someone...Maybe her bus could be behind uschasing pavements! We're actually on the same label, that gives me a little bit of hope, maybe we'll run into each other."
Well, 'rumor has it' that Adele is due to collaborate with the boys! Well, actually, it's not really a rumor...just wishful thinking. But hey, you never know!