The new Big Time Rush album is in the works and you can be sure the boys are working hard to
elevate
their new tracks to the next level. But just how are they planning to top their latest tunes? Well for one thing,
Kendall Schmidt
is hoping for more guest artists on the album! And he's hoping a certain friend of theirs might drop by for a
second
collaboration...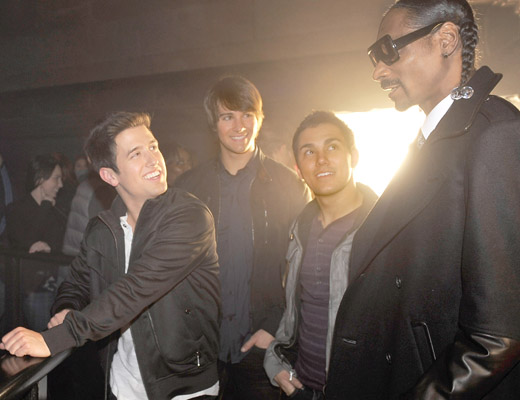 Kendall told
Fanlala
, "We literally have just gotten started, we've only cut a couple songs, but I'm really hoping that we collaborate with someone. I mean, we've got some awesome ones, Snoop, New Boyz, we've had some pretty awesome collaborations so it's gonna be hard to step it up. Maybe Snoop will come back and do another song!"
Any suggestions on upcoming BTR album cameos? We definitely wouldn't mind hearing Snoop lay down a rhyme one more time!
source:
nick.com